FirstJob is the next generation of online job hunting. My mission as Creative Director has been to make ours the most visually engaging job-search portal on the web. Both job-seekers and companies can showcase themselves with beautiful profiles, giving both sides of the hiring equation the best possible chance to get noticed.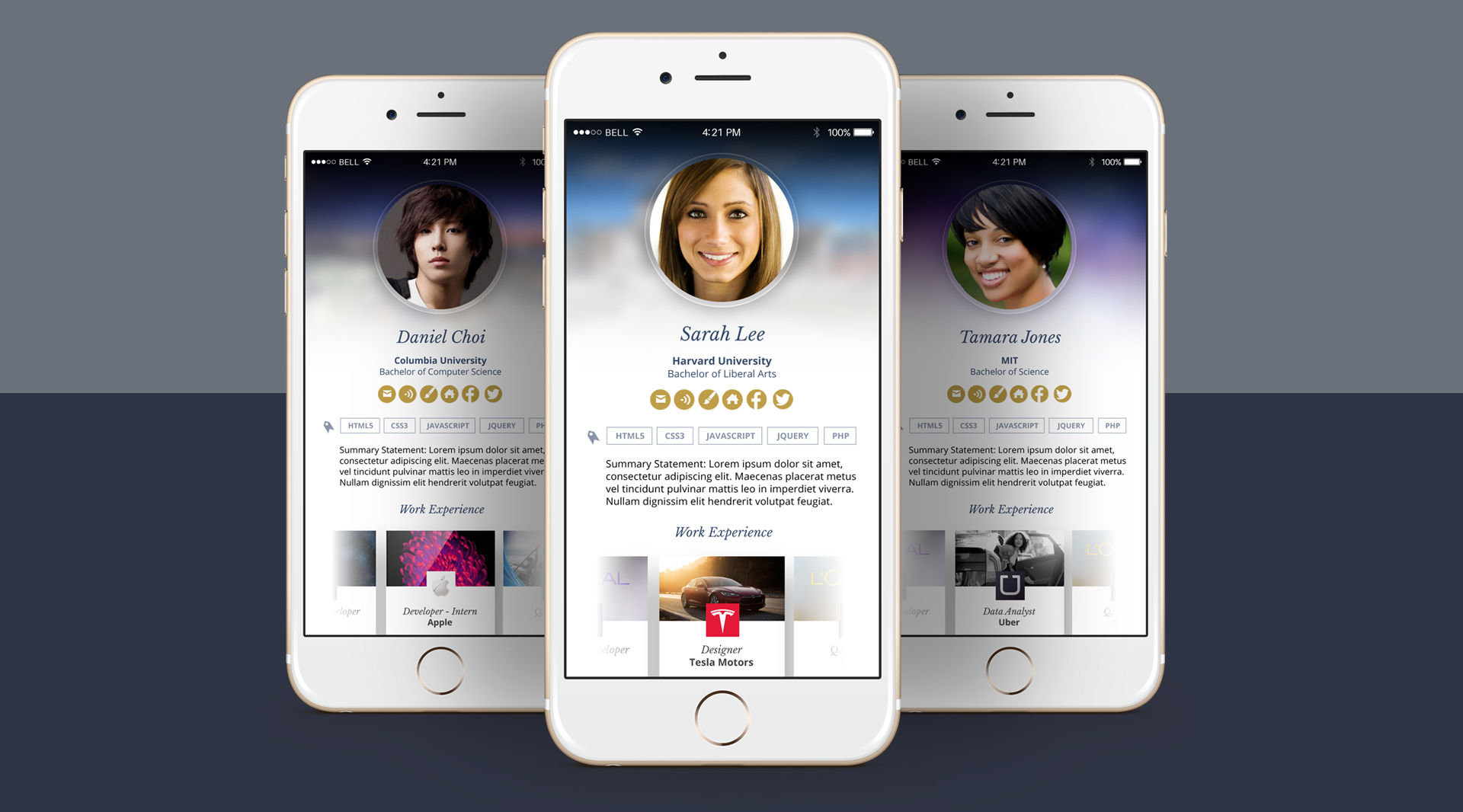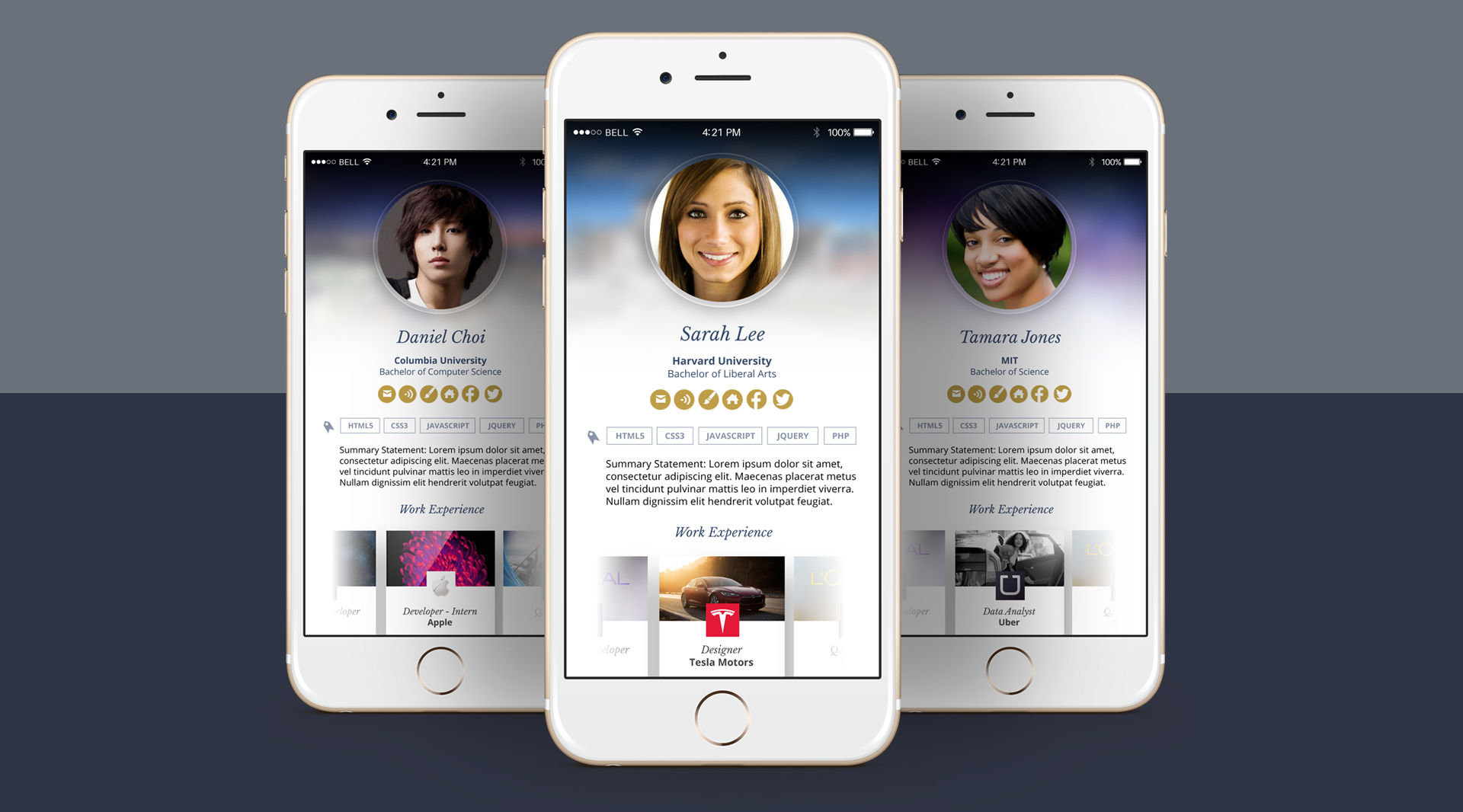 The FirstJob brand is about aspiring towards career goals. I selected a color palette that would evoke notions of 'dreaming big', of looking toward a future full of optimism and hope; ocean hues complimenting royal blue and gold.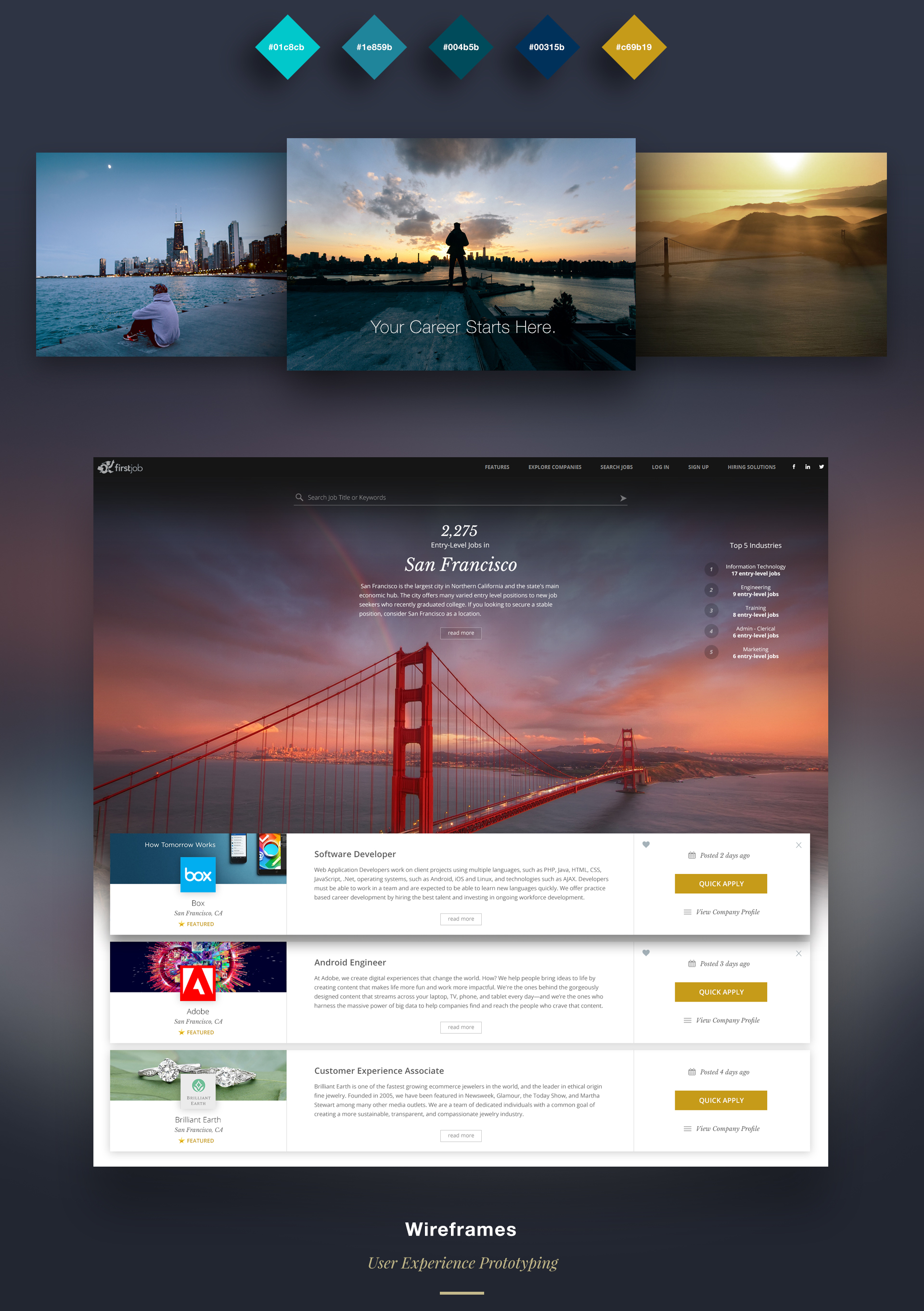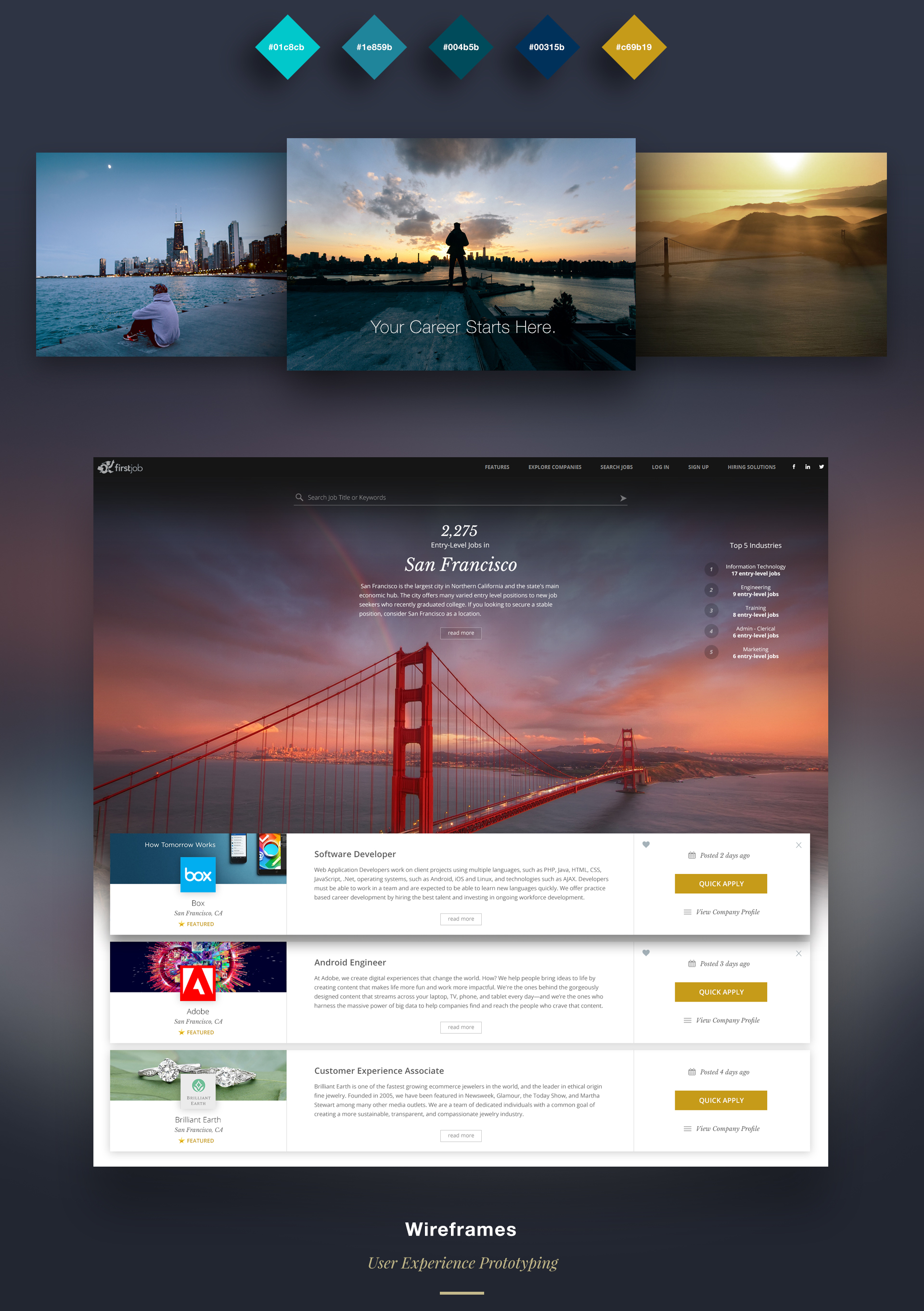 Every product feature on our site goes through numerous iterations of wireframing before a final approach is selected and styled. In the example below, the old page layout for our company branding hubs is contrasted with a bold new design featuring full-width cover images for each section.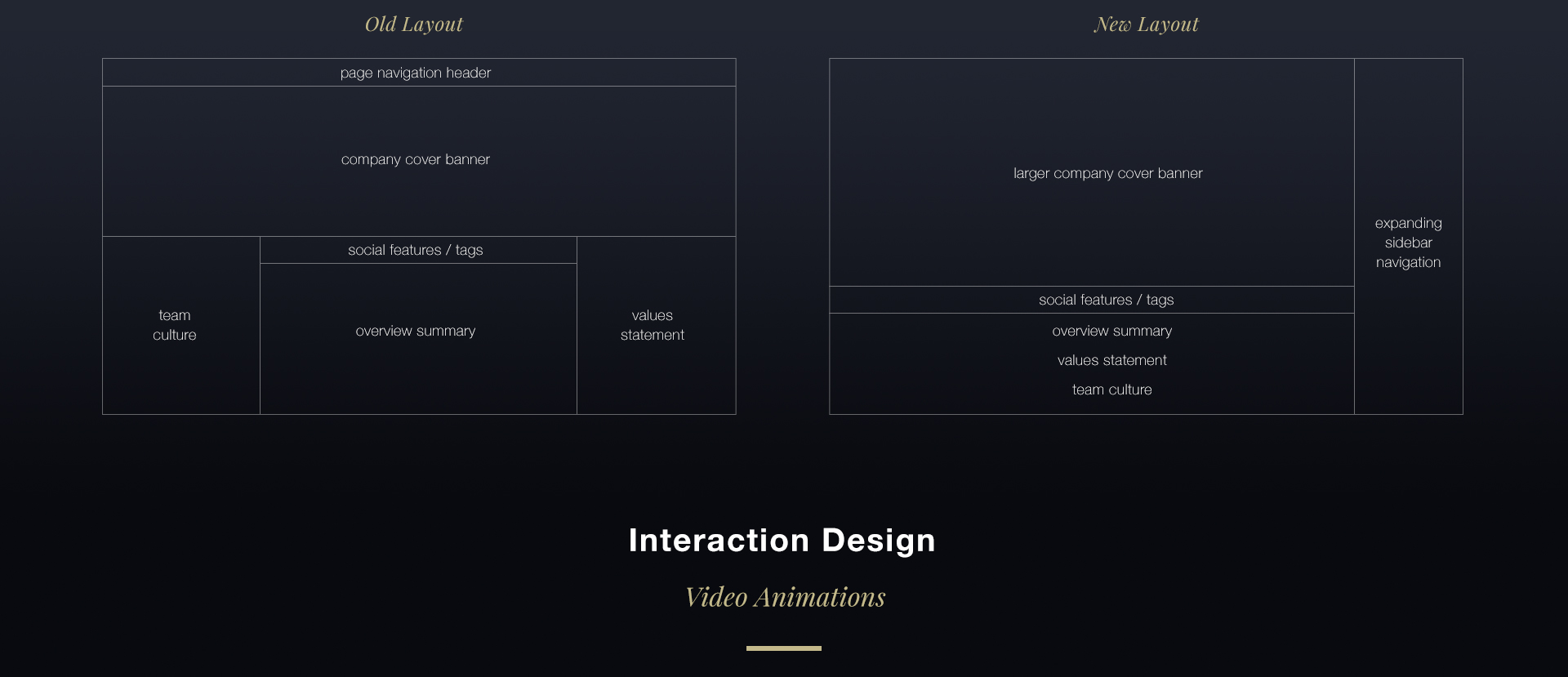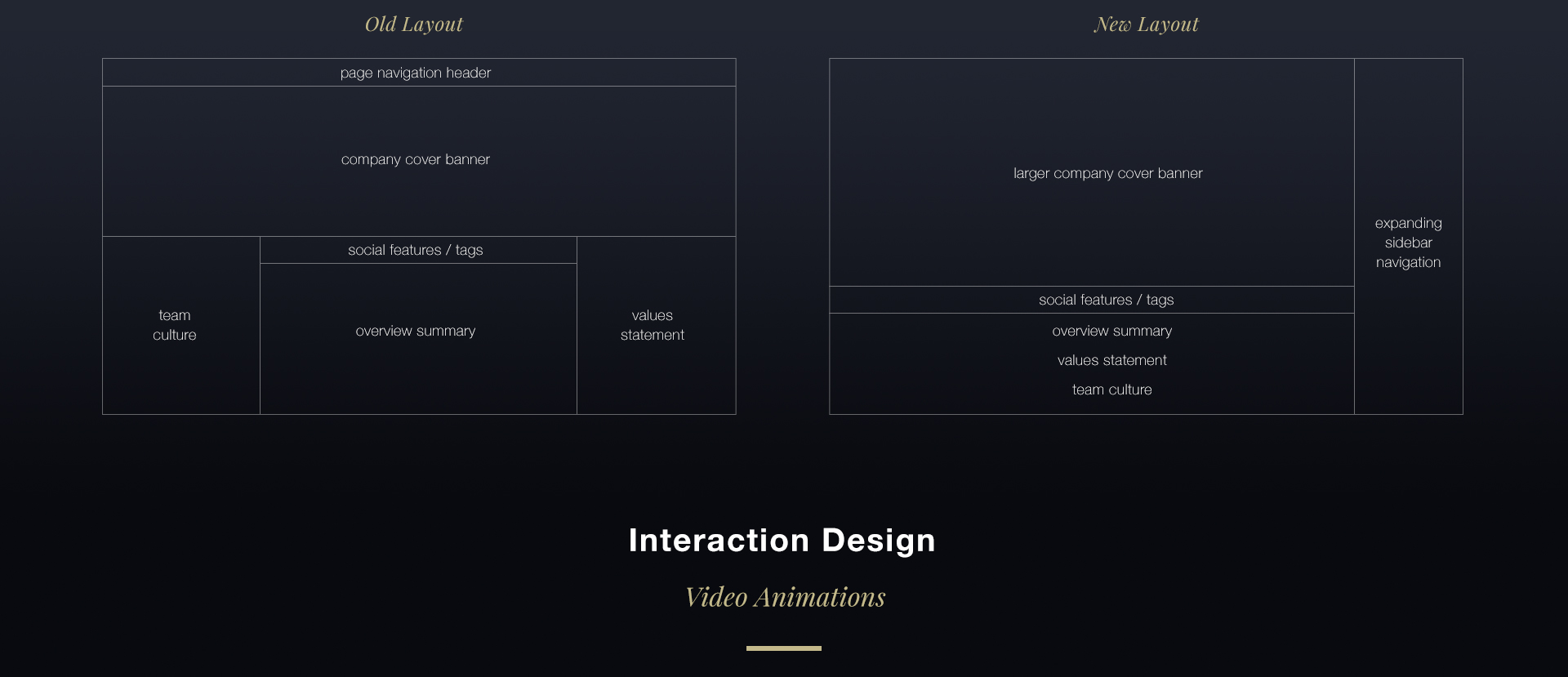 After final layouts are selected from the wireframe options, I create a video mockup of the way user interactions affect page transitions. This is as crucial as the wireframing, because each page involves far more than simple scrolling and swiping; parallax effects, cinematic fades and subtle color transitions all add up to create an immersive, delightful user experience.